Defaults fonts are sometimes boring and you cannot be creative by using them. But there's always something hidden that can make the difference. Have you ever thought about animated fonts that can be used on your Instagram Stories?
This is the next level of decoration that you can use to make your Instagram Stories look cooler and different from the usual ones. For sure you can use different other options like GIFs, stickers, filters etc to edit your Story post but you will have this other alternative as well. So let me show you step by step how you can step up your Instagram Story game.
Once you open your instagram profile click on the story icon just like you do every time you post a new story. Choose a picture that you would like to post and then click on the sticker icon on top. We all have used this section to add GIFs, stickers etc to our Instagram Stories. On the same section you can choose to add animated fonts to your posts so you can create different texts and be as much creative as you want with your stories. You just need to type the name of the animated font on the search bar and then you can choose the ones that you like the most. You can find some of the options below:
Animafont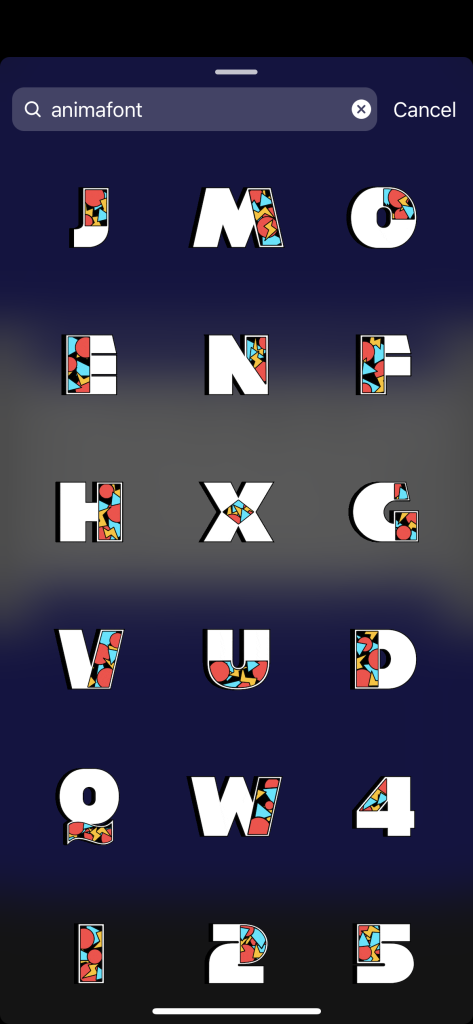 Animafont is an eye catching bold font with some stylish decorations. It is one of the most readable fonts but still is an animated one. It may be the perfect choice to write a city name or something that you would like to be very visible and with a powerful message.
Carnelevare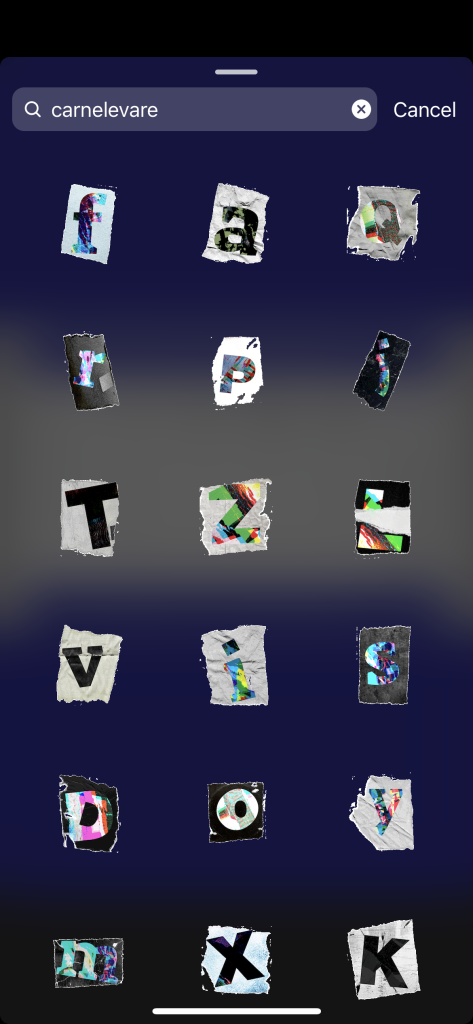 Carnelevare is another animated font that you can use on your story posts. This animated font consist on lowercase and uppercase display of each letter of the alphabet. Using this animated font you can be sure that your story viewers will stop for more seconds to see your story since it is really and eye catching font. And it has a pretty good legibility. It may be perfect for some city nights photos.
Giphabet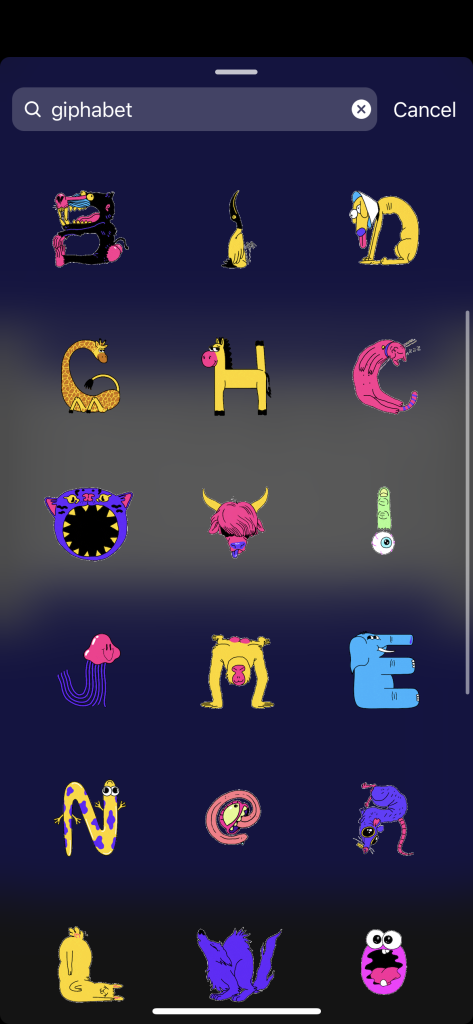 This colourful animated font is really cool and illustrated with different animals as alphabet letters. Unfortunately not all letters can be replaced by this funny display and in this case some letters are missing.
Fire alphabet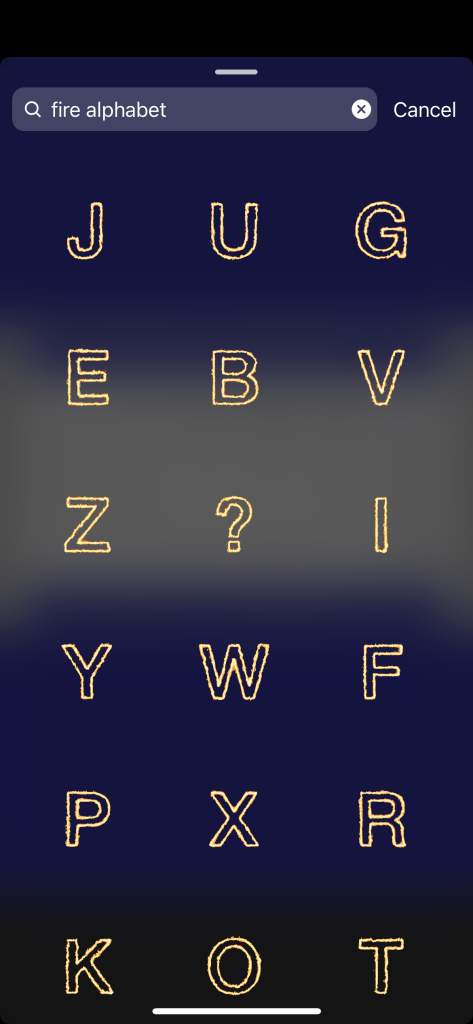 This type of font is very basic but still it can be very appealing. Your text will be on fire just as the name of font completed with an animated flame effect. It is suitable for different kinds of story post.
Aakkoset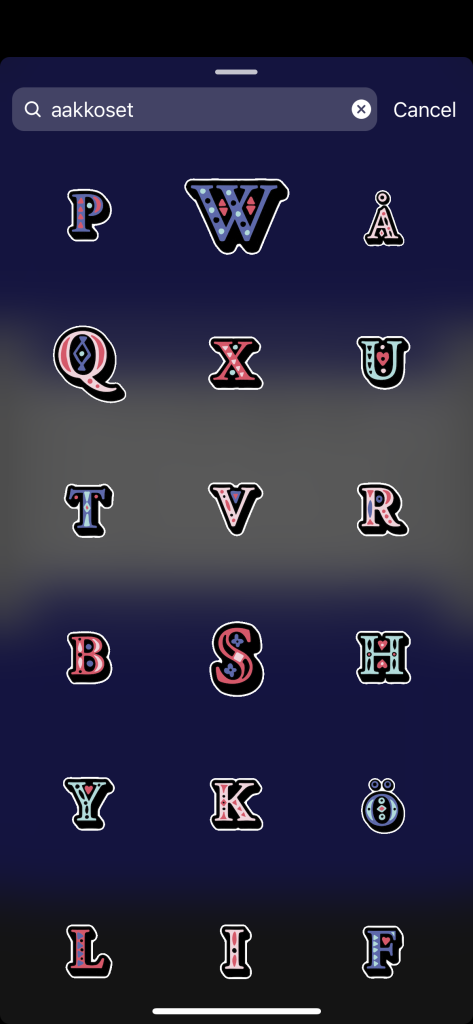 Aakkoset is the perfect font to be used  if you wish someone a happy birthday using Instagram Stories. It has a strong party atmosphere. Even the characters appear to be designed like colorful, alphabetical birthday candles.
Alphabetcharms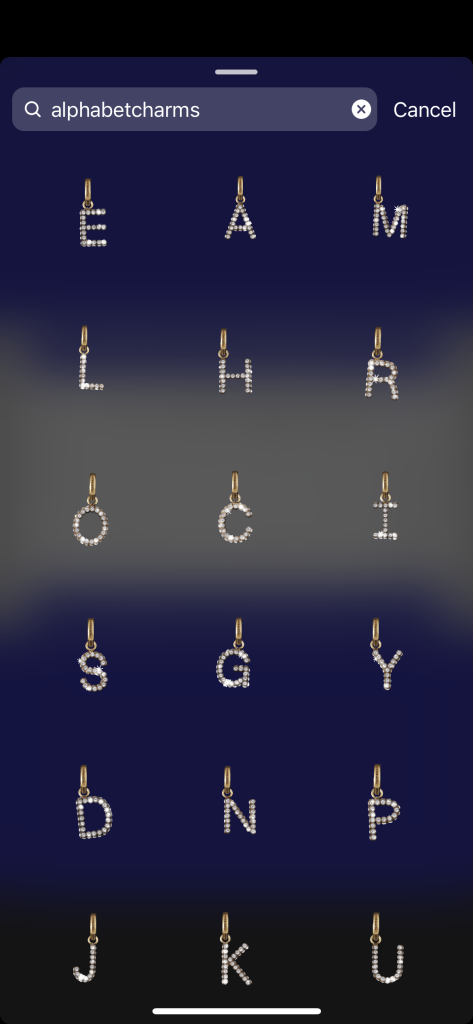 This font has letters that gleam as they oscillate, making it ideal for sensual usage.